Firstly, Thank you Zenobia for setting up this forum and inviting us to use it! You're awesome and there is a need for something like this. I do have some strategies I'd like to share soon (layout and how to get a high income), but I'm pretty busy these days so will just start with a few snapshots of my Island

.
First 2 images just show the layout of my Newport. The last 2 images show the most efficient layout I've found so far using Medium Market, Chapel, Tavern, and Carpenter to build a nice, highly dense area for Vassals around them. As you can see, they fit perfectly in a 7x8 rectangle so I call it the 7x8 town center :p When I start building large markets I will try to incorporate Firehouse into that too but we'll see. Hope you enjoy the screenshots and feedback/comments are always welcome!
This is the mainland where I first started. Efficiency of land use here is not as great as my newer areas. Slowly been improving it as needed though
These are my newer areas, and I'm in the process of exploring new sector to expand.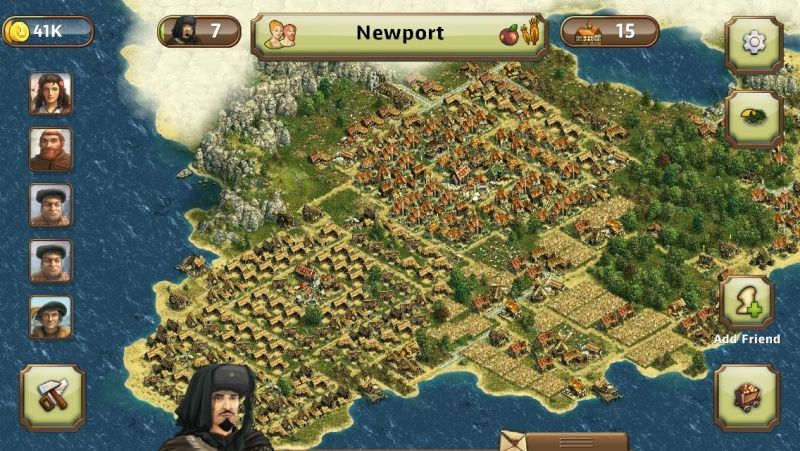 And finally my 7x8 Town Center! I've used destroy roads tool to clearly show where roads are and the grid. It's a good way if you ever want to clearly show roads, I recommend it! So if you will use this setup, then at first you don't need a tavern for pioneers but just leave space for it. You could even have a house in its place and move it later. Then when you're ready to upgrade to Vassals you build the tavern. Firehouses cover a very large area, so just make sure you make space nearby for it, maybe on the other side of the road.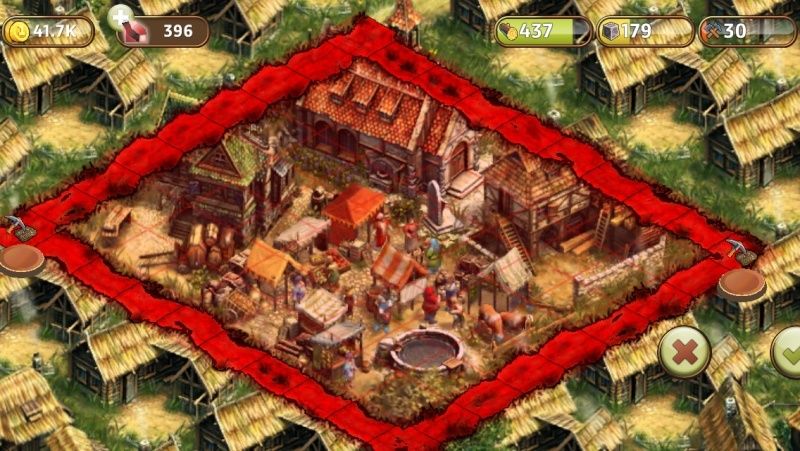 You can see from this final image how efficiently I'm using the range of my buildings. The shown range is that of the Carpenter since it has lower range than Chapel, and Tavern.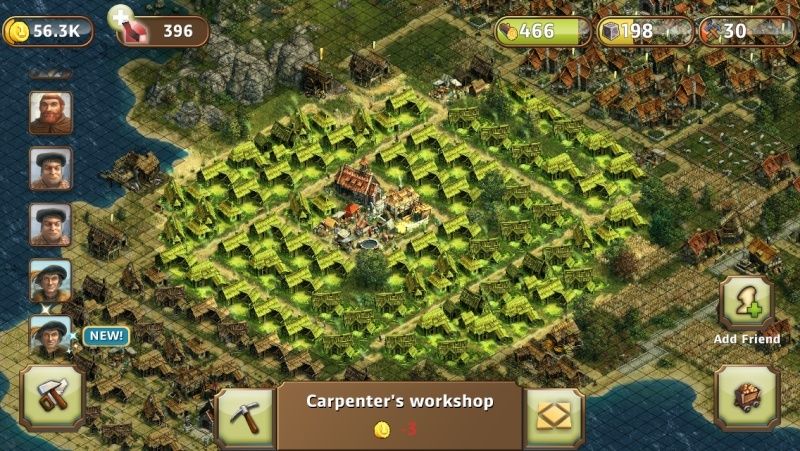 Last edited by Tea on Sun Dec 14, 2014 4:02 am; edited 2 times in total